Nordic Scales offers competent and quick service for all sold Sartorius weights.
We work closely with Anders Buch and Service-Tekniker.dk responsible for all installation – and repair service.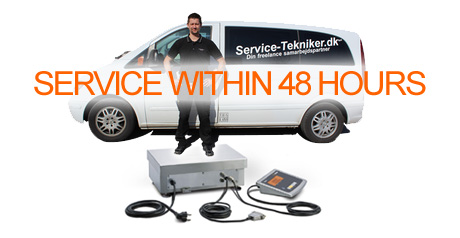 Installation Service
Performed (by appointment) for all new sales and covers unpacking, setup, start-up test, and a review of the product.
Repair Service
Guaranteed within 48 hours of any significant errors, omissions and failures that prevent you from using the weight normally. Any minor errors are corrected as soon as possible, within a reasonable time frame.
SERVICETELEPHONE: +45 2859 0709 (Nordic Scales)
OR +45 4016 9525 (Service-Tekniker.dk)
Service-Tekniker.dk's primary area of ​​expertise includes equipment for the pharmaceutical industry, including fermenters (both microbial and mammalian), filtration systems, autoclaves, dishwashers, homogenizers and vacuum pumps, as well as precision scales for various industries, such as. Pharma, Food and Chemical industry.
The company works only with products where suppliers offer full direct or at least indirect support from the factory. Complicated equipment with software errors, electrical component failures etc. requires expert support, otherwise such errors would be close to impossible to repair. Sartarius and Service-Tekniker.dk is your guarrantee for this type of support.